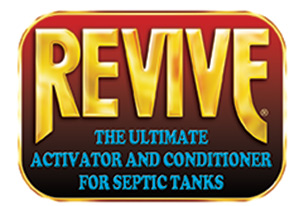 Revive - ultimate
For older and slower running septic systems. Revive ultimate will have your system running the way it should. The three pound bag lasts for 20 weeks and the five pound bag lasts 37 weeks.
✔

Environmentally Safer

✔

100% Biodegradable

✔

Eliminates Odours

✔

Reduces Solids

✔

Safer To Use, Handle & Store

✔

Saves Money
Order 3 lb or 5 lb bags to treat slow running or older systems on-going.