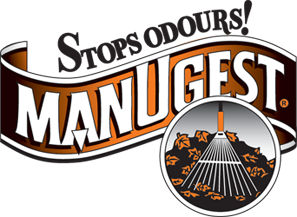 Manugest - activator and digestor for backyard composting
Regular use of MANUGEST generates efficient and reliable waste digestion of compost for backyard composting systems.
ENVIRONMENTALLY SAFER
✔

Natural Ingredients

✔

100% Biodegradable

✔

Eliminates Odours & Flies

✔

Reduces Solids

✔

Safer To Use, Handle & Store
Order our 3 lb or 5 lb bags. Each three pound bag lasts for about 45 weeks.